The industry standard for vacuum robot performance, reliability, and cleanliness
MagnaTran® LEAP™ is the latest addition to the highly successful MagnaTran family of robots. With more than 30,000 robots deployed worldwide, MagnaTran has earned its reputation as the most trusted and preferred choice for all leading fabs and tool OEMs.

MagnaTran LEAP combines fast swap arm sets, continuous rotation, and proprietary servo controls to provide higher throughput and enable increased productivity.
The MagnaTran LEAP family of robotics leverages 20+ years of proven arm technology and clean, reliable, long-lasting direct-drive innovations.
Available in many configurations, MagnaTran LEAP robots safely transfer single or multiple wafers simultaneously between process modules in cluster tools and in linear configurations.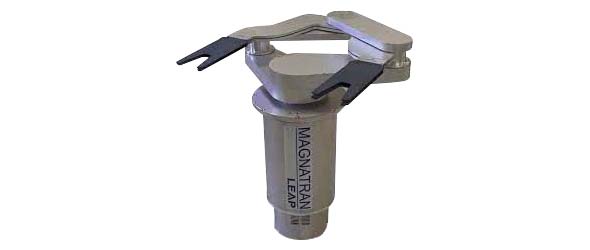 MagnaTran LEAP vacuum robots leverage 20+ years of proven arm technology and direct drive innovations.
Key Benefits:
Maximum throughput and productivity per tool
Best-in-class wafer placement repeatability
Qualified at all major fabs worldwide
Pathway global installation support, training, and serviceability