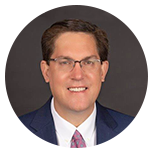 David Jarzynka
Chief Executive Officer
David Jarzynka (Dave) was appointed Chief Executive Officer of Brooks Automation in February 2022. Brooks Automation has been a leading automation provider and trusted partner to the global manufacturing industry for over 40 years.

Dave has over 30 years of experience in the automation and semiconductor industries. Previously he was president of Brook's Semiconductor Solutions Group, leading a multi-year valued growth strategy, while expanding the Brooks automation platform to multiple segments. Mr. Jarzynka has been with Brooks since 2004.

Prior to Brooks, Mr. Jarzynka held leadership roles at Intel, IBM and various startups in the automation, flat panel and PCB industries. He holds a Bachelors degree in electrical engineering from Northeastern University and completed an executive management and leadership program at MIT Sloan school.
---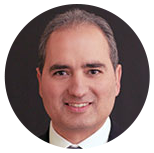 David F. Pietrantoni
Chief Financial Officer
Dave Pietrantoni was appointed Chief Financial Officer of Brooks Automation in February of 2022. A 15-year Brooks Automation veteran, Dave has more than 25 years of finance and operating experience. Prior to his current role, Dave served as the company's Corporate Controller and Principal Accounting Officer from 2013 to January 2022. From 2006 to 2013, Dave served as Vice President of Finance and Divisional CFO.
Prior to joining Brooks, Dave held financial leadership roles at SPX Corporation and Standex International Corporation. He began his career as an auditor at Ernst & Young, LLP. Dave earned a bachelor's degree in Accounting from Niagara University, a master's degree in Business Administration from Suffolk University, and was a Certified Public Accountant.
---