Fast, compact autosampler.
Product Overview
The AIM3200 autosampler may be the smallest in AIM range with a footprint of just 27cm x 42cm (11" x 16") but it is also one of the most popular.
The AIM3200 can be set up to sample from open vials, septum capped vials or 96 well micro-titre plates.
Technical Specifications
Key Specifications
Sample Capacity
Up to 180 samples and 10 standards
4 x 96 well microtitre trays
Maximum vial height
125mm
Communication ports
Host: 1 x RS232 or USB
Aux: 1 x RS232/RS485
1 x Relay contact
Power supply
110-240V, 50/60 Hz
Dimensions
26.5cm L x 41.5cm D x 43.5cm H
11″ L x 16″ D x 17″ H
Weight
10 kg (22lbs)
Accessories
Range of sample racks
Range of standards racks
Range of sample probes
Range of wash pumps
Range of wash stations
Range of probe guides
Protective cover
download brochure
Contact us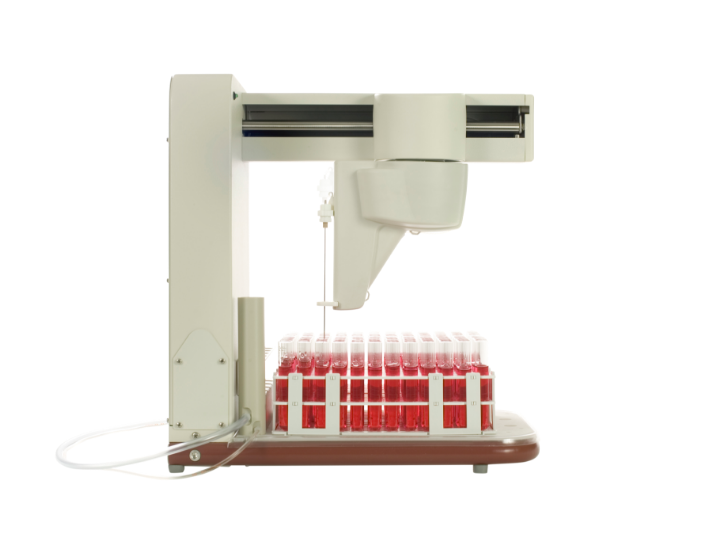 You might be interested in